Message from Japan
by Yuji Ozawa (Japanese site)
Lacoocan 2016.07.23 start [ Nifty home count =

(since99/02/10) ]
---
Back number (2008.02.24, 2008.04.05-, 2008.05.24-, 2008.09.07-, 2008.12.13-, 2009.06.04-, )
---
2013.05
Six years has passed since old Nova English school went bankrupt. .

New Nova closed Kamiooka school, then there's no Nava school at Kamiooka now..

Other English schools, for example Shane or AEON, have schools at Kamiooka. But I think the number of foreign teacher is few, because I seldom see young foreigner near Kamiooka station recently.
---
2012.03
Nara is one of the most ancient city in Japan.
Todaiji is a temple which is established by Emperor Shomu in 728.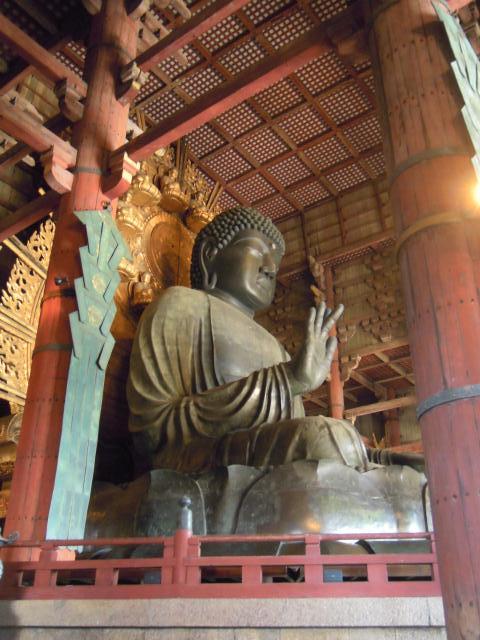 This temple is very famous because which has Daibutsu (A big statue of Budaha)
Yakushiji is a temple which has twin tower. But one of this tower is re-constructed in these twenty-years.
Toshodaiji is a temple which established by Chinese Buddhist monk named Jianzhen. Upper photo is Golden hall.
---
2012.03
Kawazu sakura at Miura

Kawazu sakura is one of cherry blossom which bloom earlier than ordinary cherry blossom. This kind of sakura is to be seen along the Keikyu line near Miura Kaigan station.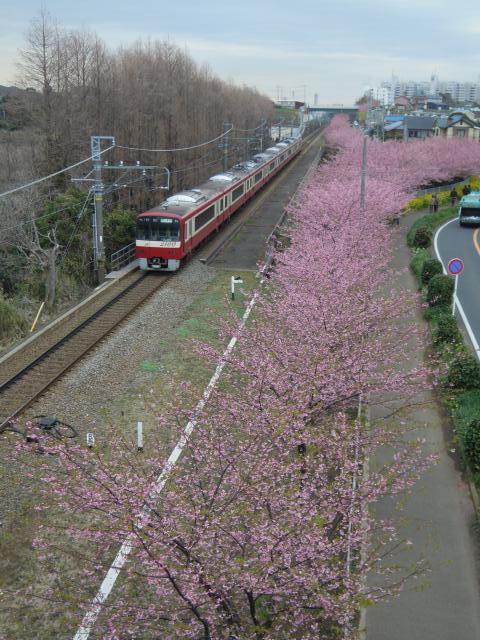 Komatsu-ga-ike is a pond near Keikyu line. In this pond we can see carp or wild birds.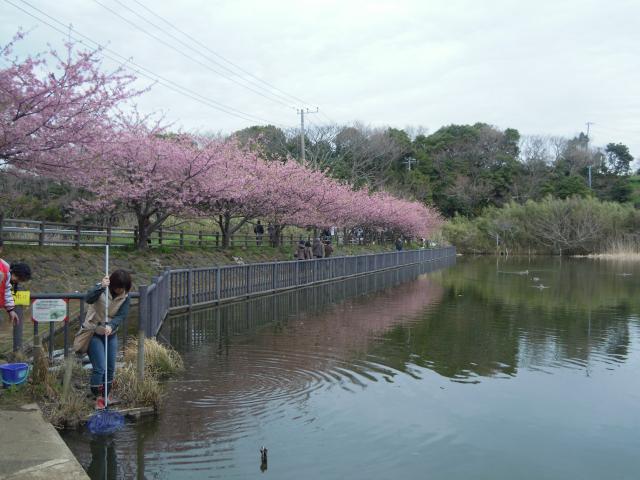 Kawasemi (Common Kingfisher) is a small beautiful bird, we can see them at this Komatsu-ga-ike pond.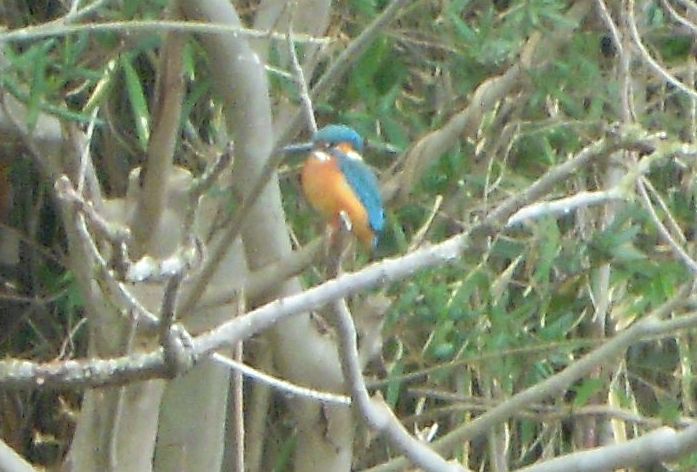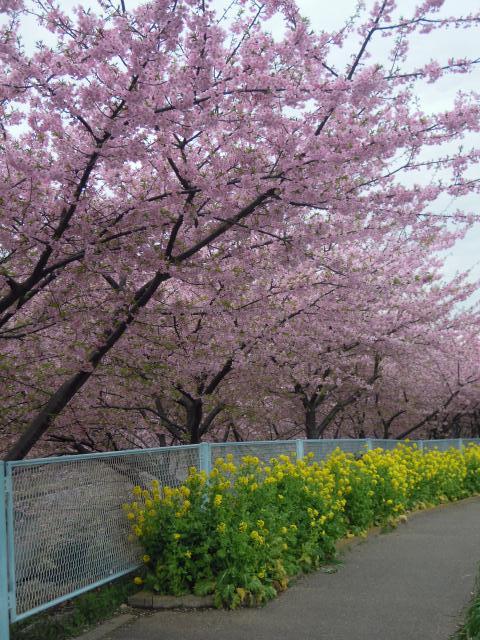 Nanohana is a yellow flowers. Under Kawazu sakara tree, yellow Nanohana is very beautiful.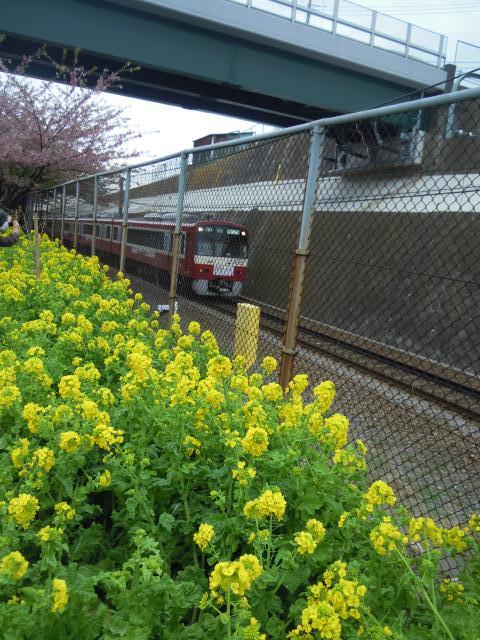 I think spring of Japan is around the corner.
---
2011.06
The hydrangea is a typical flower of the rainy season in Japan. Below photo is taken at the Jyojuin in Kamakura city.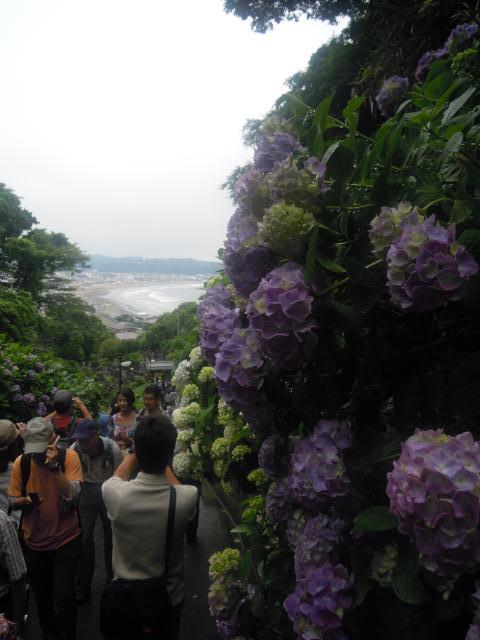 I'm very fond of this blue, purple color. It's very beautiful.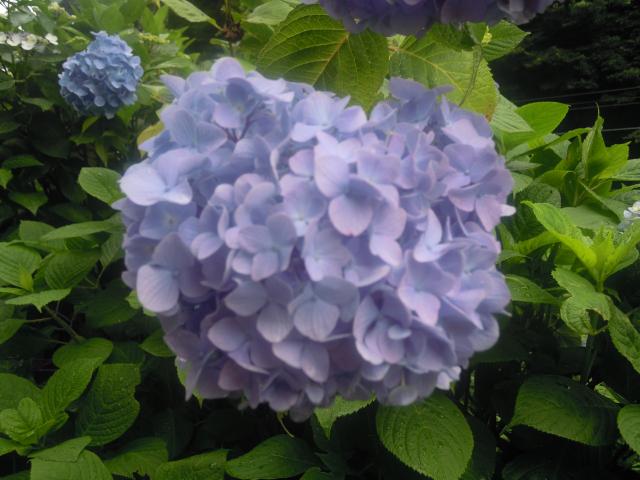 Hydrangea macrophylla is also very beautiful flower.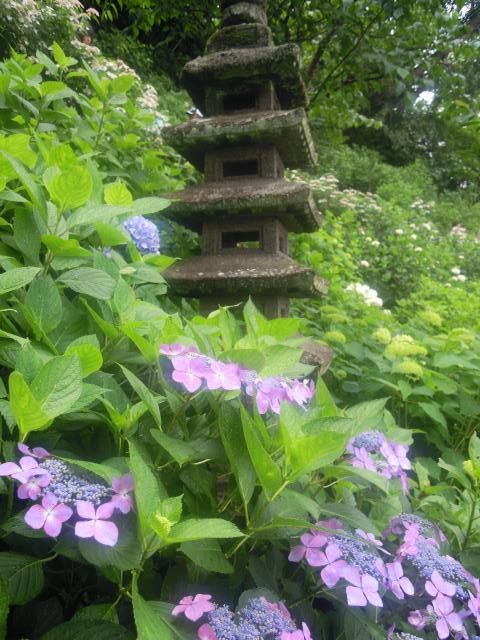 I took this photo at Hase Temple. Hase Temple is famous by the big statues of goddess of mercy.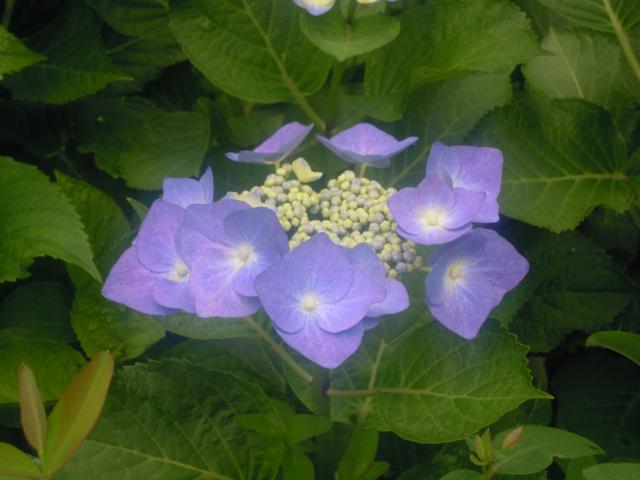 The hydrangea that blooms in the bamboo forest is also beautiful.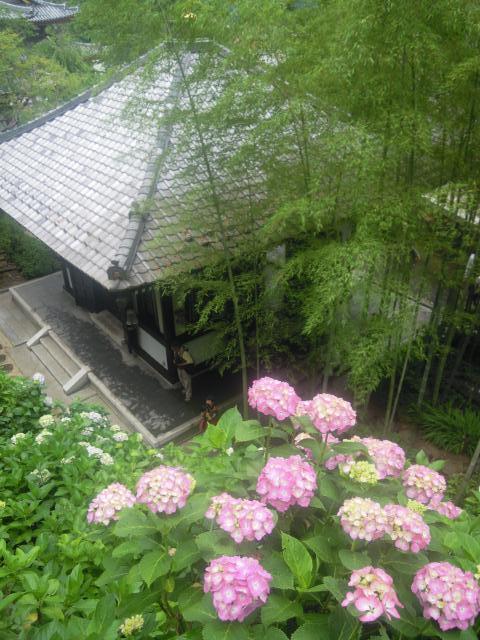 After the rainy season, the hot summer comes to Japan.
---
2011.05
Ohfuna shopping street.

Naka-Douri is a shopping street near Ohfuna station. I feel the atmosphere at good old days in this shopping street.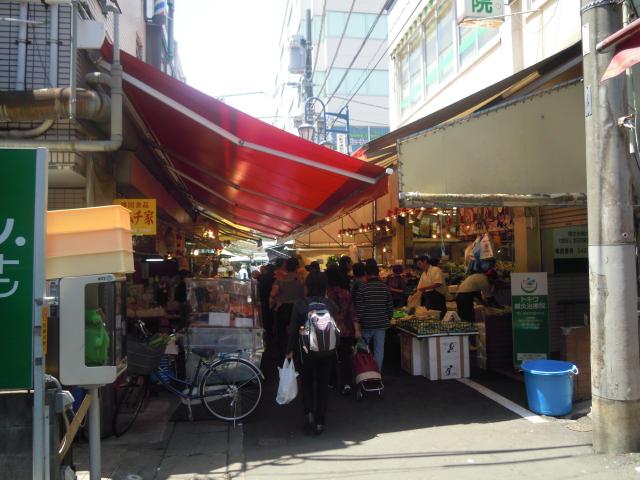 A colorful fruits line up in the fruits shop. I think that the banana is savory.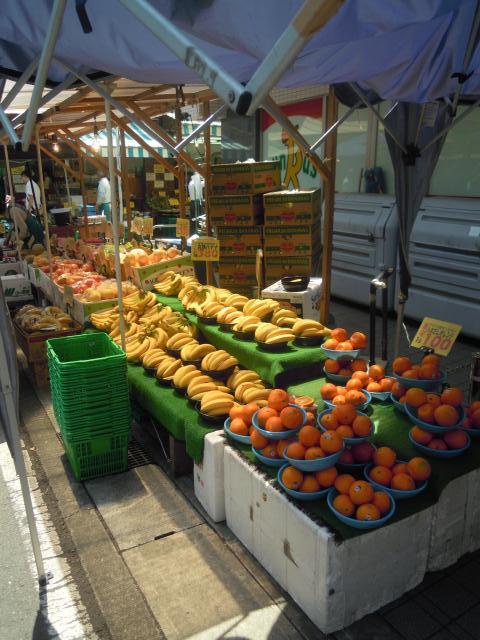 Bamboo shoots were sold in the greengrocer.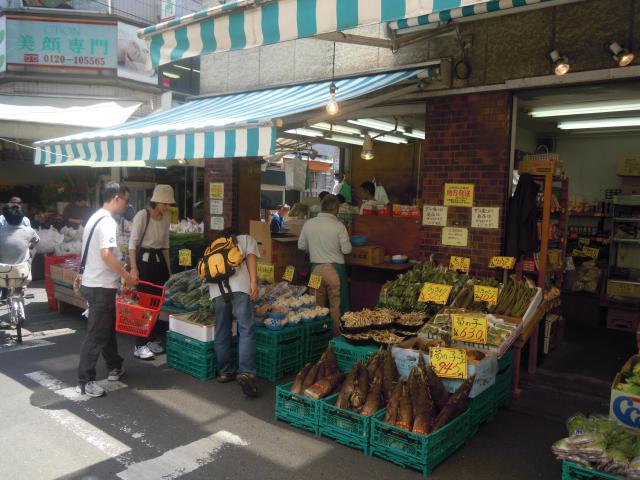 The mackerel is sold in the fish shop.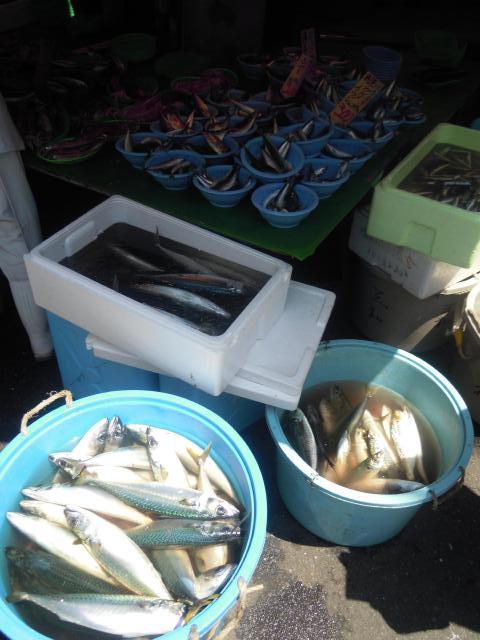 The supermarket is a main trend in Japan now. Then the shopping street of the old style has decreased now. .Therefore, this Naka-Douri shopping street is valuable.
---
2011.04
Tulip at Banyu, Hiratsuka city.

Banyu park is west side of Sagami river. Many flowers bloom in this park April was the Tulip season.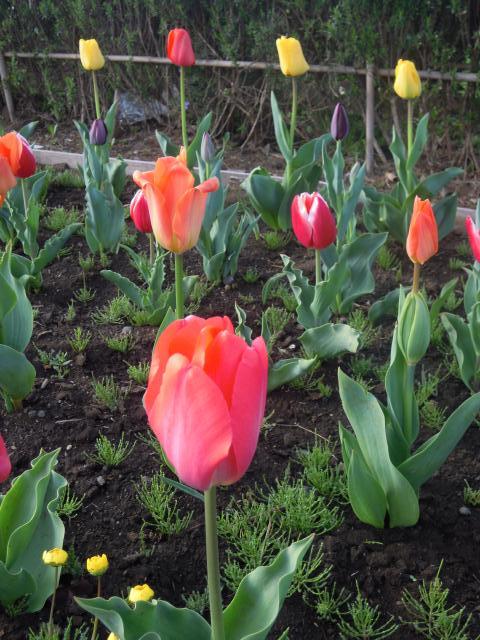 Various color tulips are beautifully in blossom.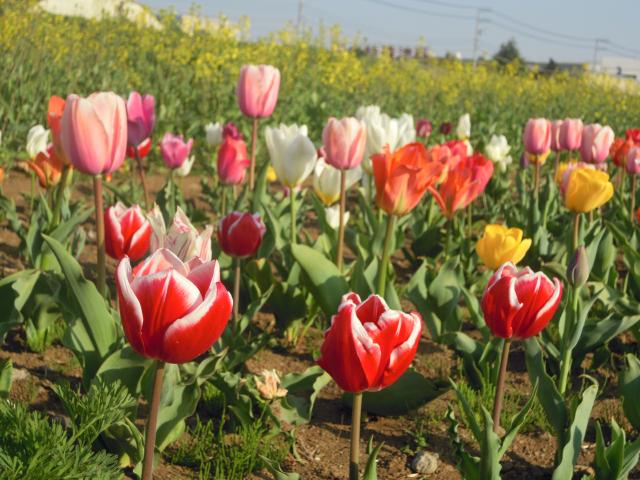 The building in the left back is Hiratsuka arena.
After a while Banyu becoms Poppy's world.
---
2010.11
Kamakura in fall

Kamakura is a historical city in Kanagawa prefecture. Tsurugaoka Hachiman shrine is the one of big shrine in Japan. Many people and foreign traveler visit this historical Shinto shrine.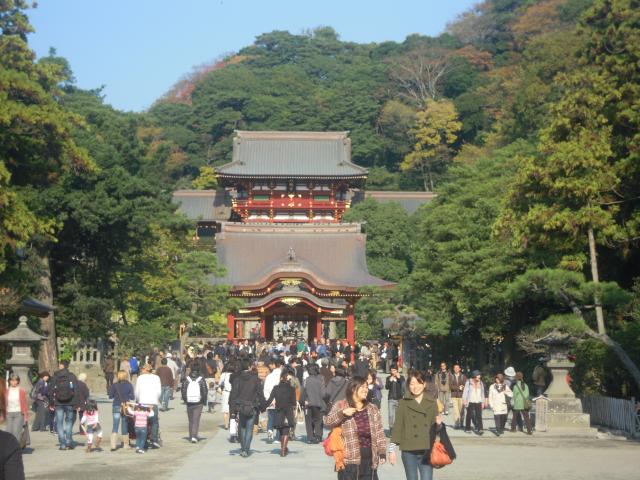 The giant ginkgo was the monument of this shrine. But this ginkgo was felt by tyhoon on March 10, 2010. Below photo shows the bud has come out in the mark of the gigantic tree.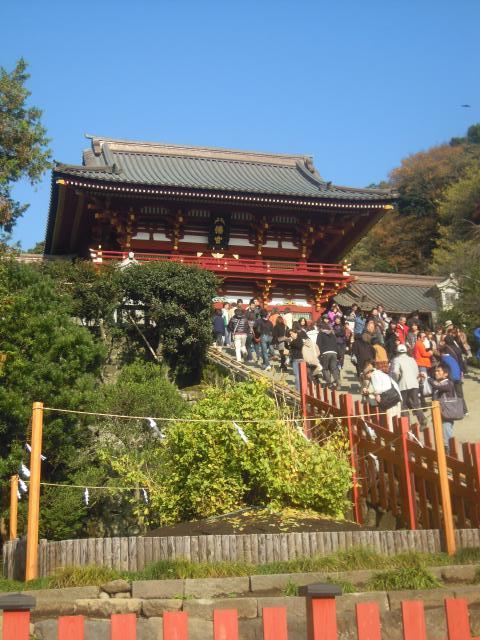 Enkakuji temple is near Kita Kamakara station. The trees at the entrance of Enkakuji are now beautiful colored. Japanese people call this autumn color "Momiji".
Inside of Enkakuji there are some National treasures, such as Sari-den (ancient architecture), Great bell and so on.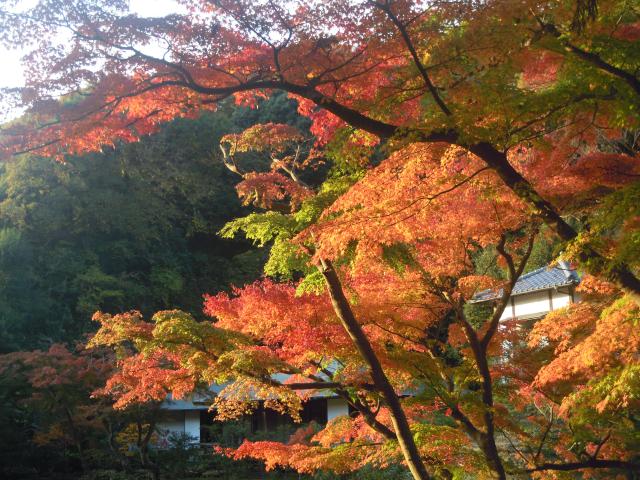 When they see this autumn tint, people are pleased with Japan.
---
2010.10
Fall (Autumn) highlight of Hiratsuka city is cosmos flowers.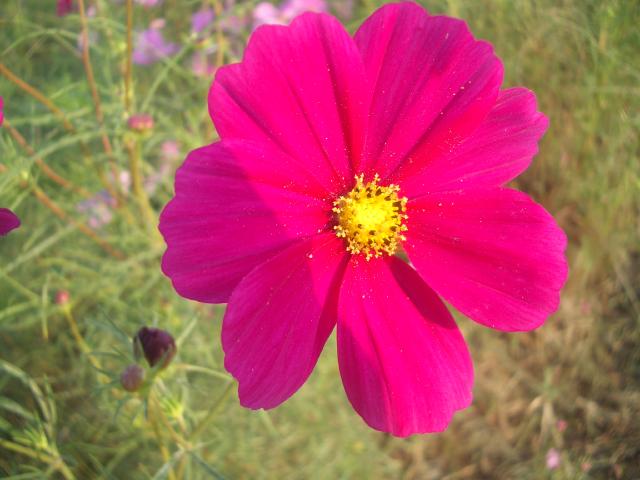 People enjoy many kind of color cosmos flowers at Banyu park.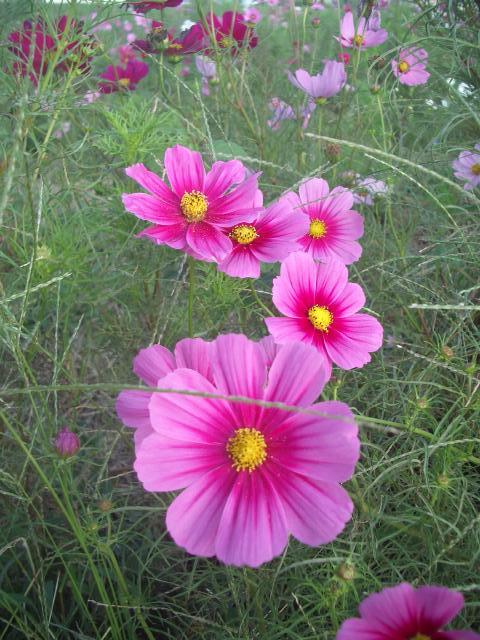 I like red cosmos flowers. Red cosmos flowers in pink cosmos flowers are very impressive.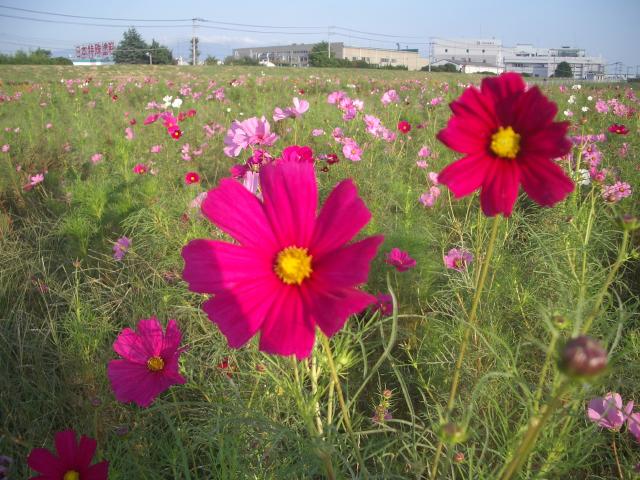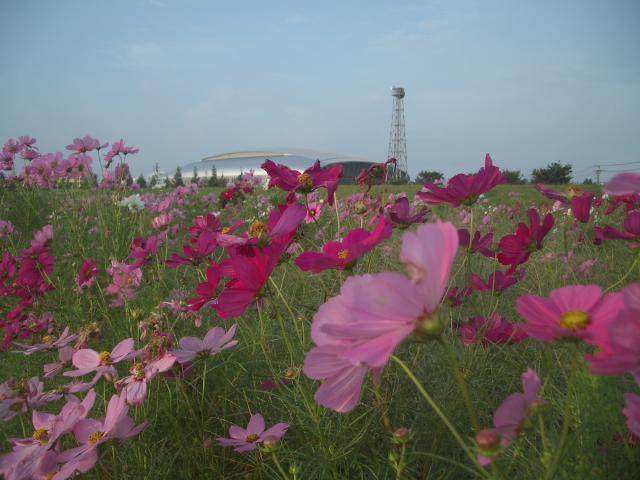 After cosmos season, winter comes to Japan.
---
2010.09.24
Kaiko-en (Komoro)

Komoro city is in Nagano prefecture, 2 hours train travel from Tokyo station by Nagano Shinkan-sen and local train. Kaiko-en is a park which was Komoro castle.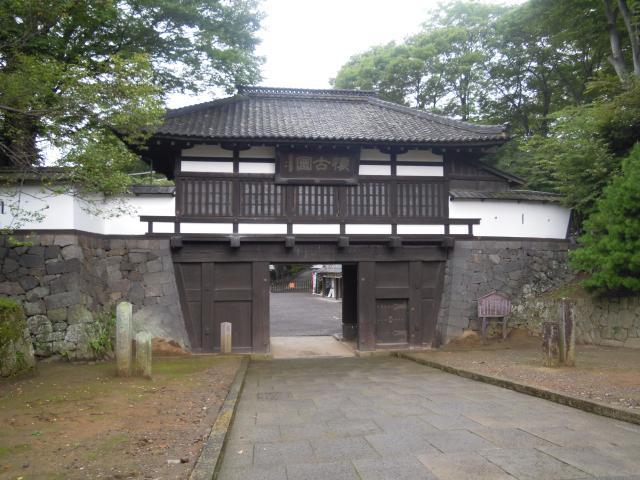 Upper photo is a main gate 'San-no-mon'. which is near Komoro station. Inside of this gate is Kaiko-en.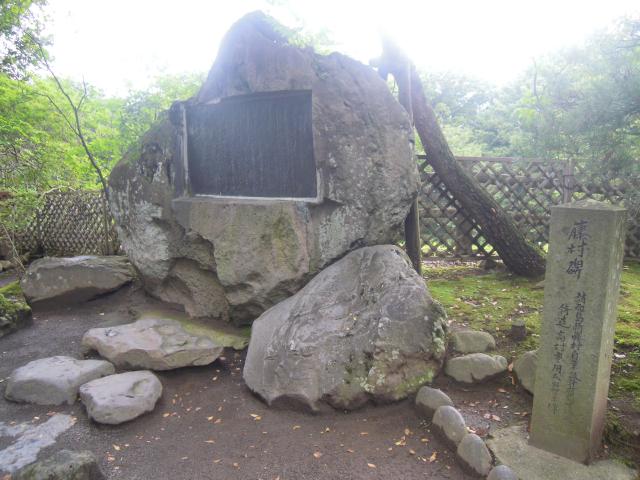 Shimazaki Touson is a famous writer and poet of Meiji era. He lived in Komoro from 1899, and he wrote a poem 'Chikuma-gawa Ryojou no uta' (Chikuma-gawa= Chikuma River is a part of Shinano River. ) Upper photo is a monument of this poem.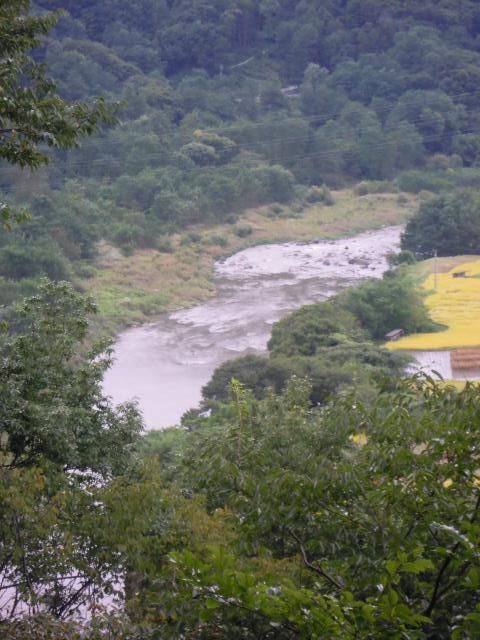 Chikuma River can be seen from Kaiko-en park. This river flows into the Sea of Japan.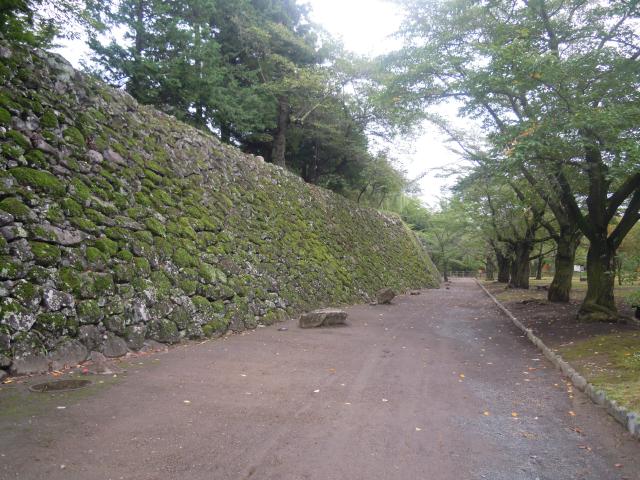 The stone wall remains though there is already no castle tower. I felt the atmosphere of the old castle by this stone wall.
---
2010.07.07
Today July 7th is Tanabata day. Tanabata is derived from ancient Chinese story, and celebrated in China.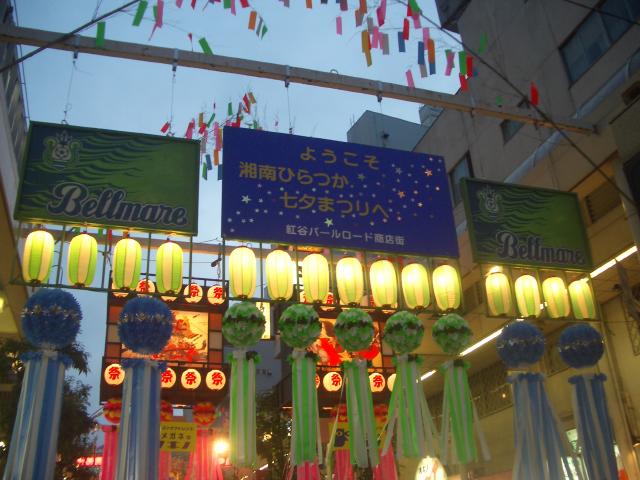 At Hiratsuka city, big Tanabata festival is held every year. This festival is famous for its beautiful decorated objects.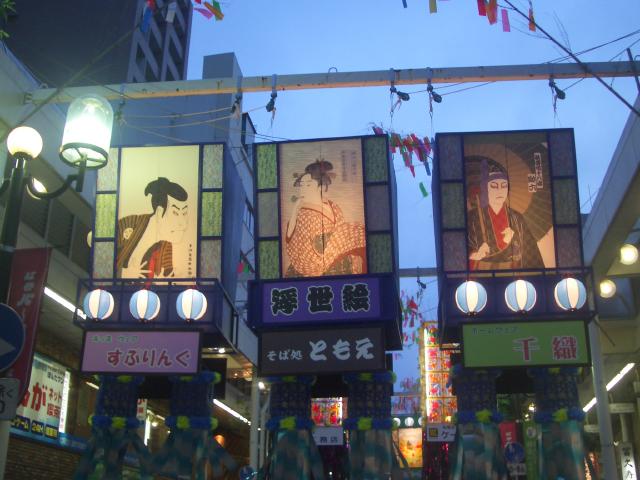 Many people visit this festival, and enjoy themselves.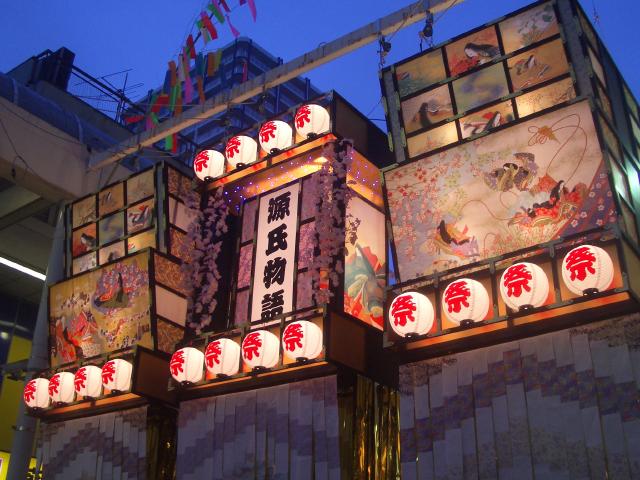 Yomise or Yatai means a small, mobile food stall in Japan. Many Yatai is to be seen. For example Takoyaki is very popular food at Yatai.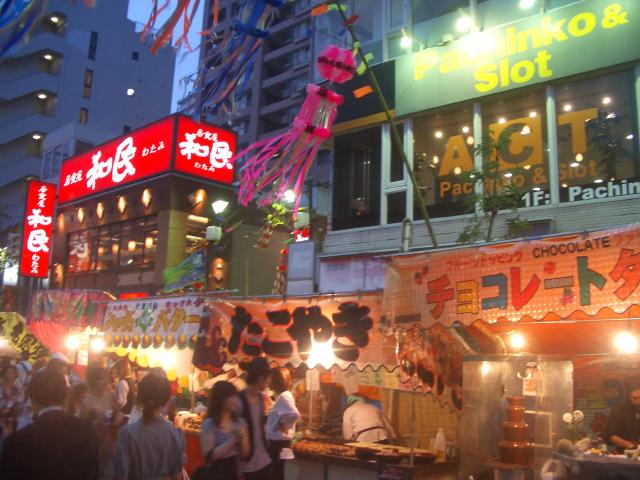 Now Japan is Tsuyu (Rainy season). After Tsuyu, Japan will be very hot summer season.
---
2010.06.28
Now Japan is Tsuyu (rainy season), and Hydrangea season. We can enjoy their blue beautiful flowers.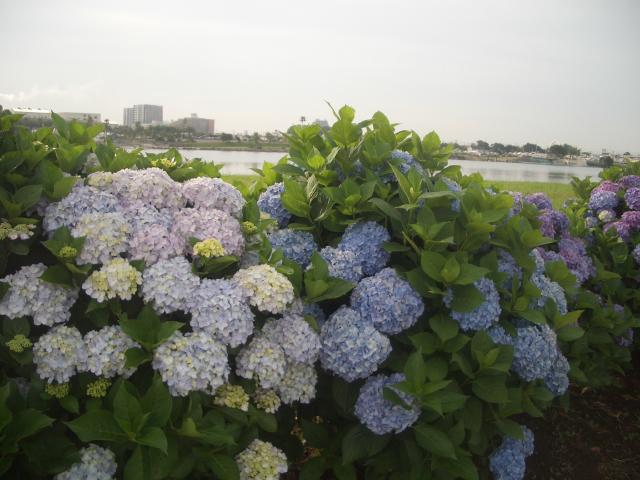 Banyu Fureai Park is the side of Sagami river at the Hiratsuka city in Kanagawa prefecture. We can see various Hydrangea flowers in this park.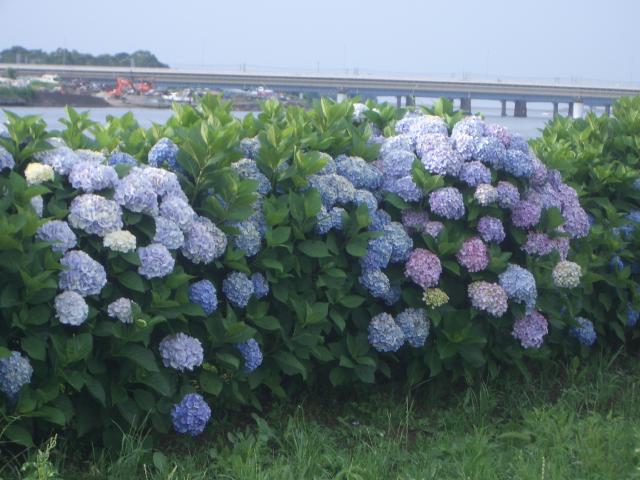 Below Hydrangea is 'Gaku Ajisai' (Japanese name). I think it's very cute.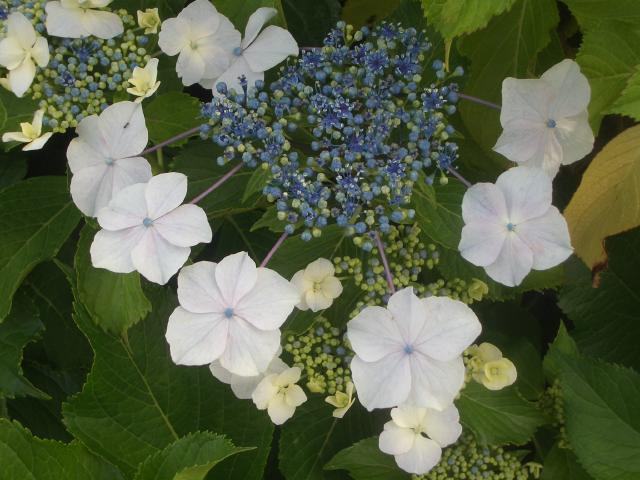 I like this Hydrangea blue color. I think this color is superexcellent.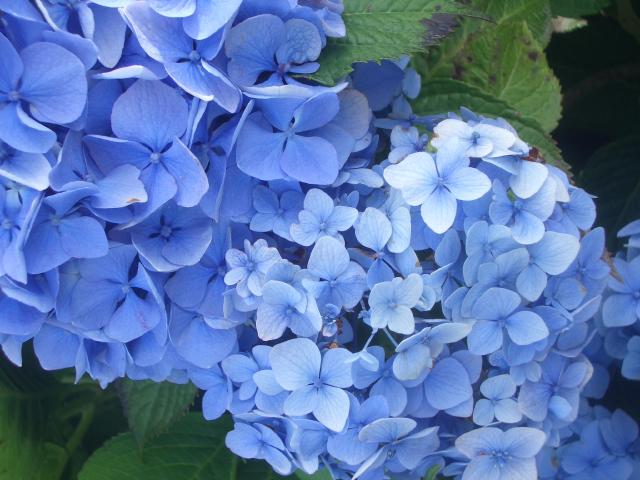 The Tanabata festival will be held this week at Hiratsuka city. Many people will visit Hiratsuka city this weekend.
---
2009.04.30 (2)
'Yachou no mori' means the forest of wild birds. This garden is in Tatebayashi city of Gunma prefecture.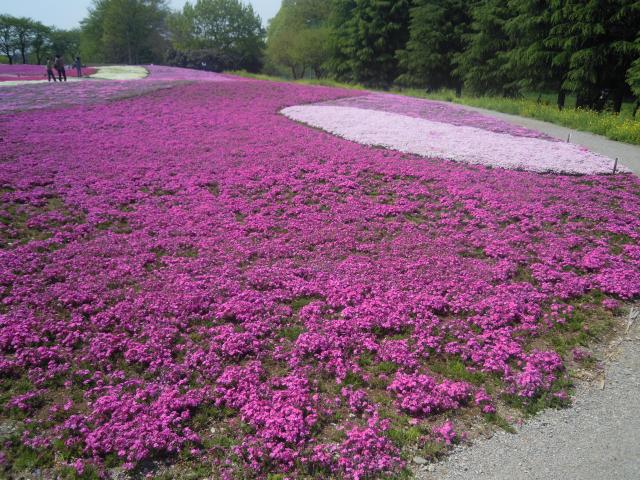 Phlox subulata (Japanese name is shibazakura) covers the surface of this garden. A pink, white carpet is beautiful.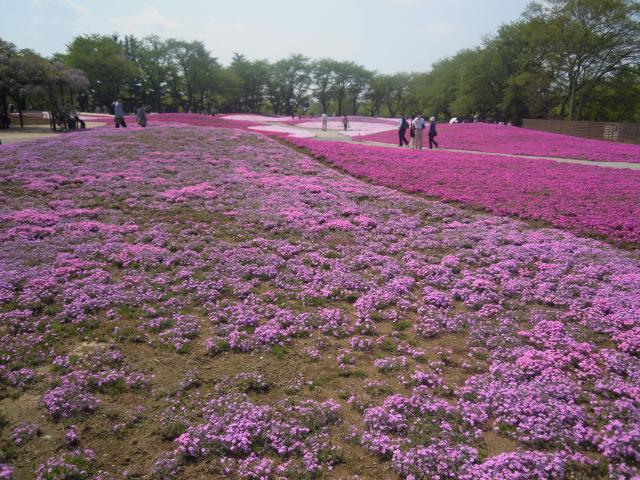 Orange colored flowers are papaver rhoeas. We call them 'poppy' in Japan.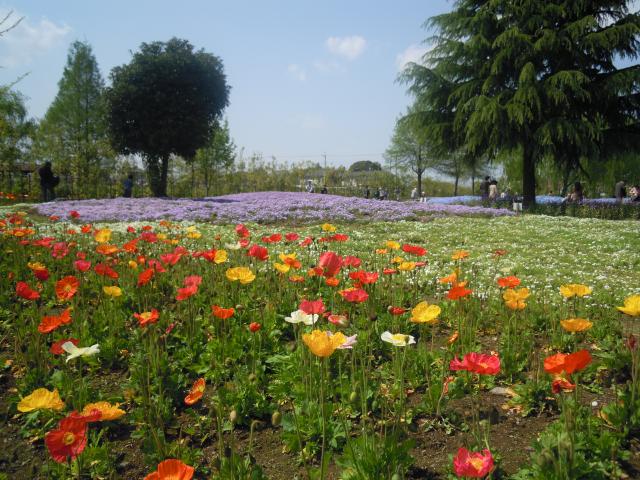 .Ao no Gargen (it means Blue gargen) is most beautiful area of this garden. Various blue small flowers are seen in this area.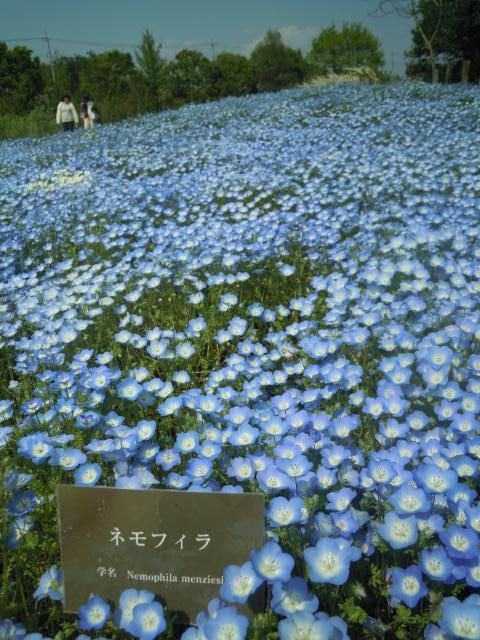 Tatebayashi city is 70 minutes from Asakusa by Toubu Express. I suppose many people visited there in this Golden week (Japanese long holidays).
---
2009.04.30
Ashikaga city is in Tochige prefecture. More than 2.5 hour train trip from Tokyo. Nearest station of Ashikaga flower park is Tomita, JR Ryoumou line. And this park is ten minutes walk from Tomita station.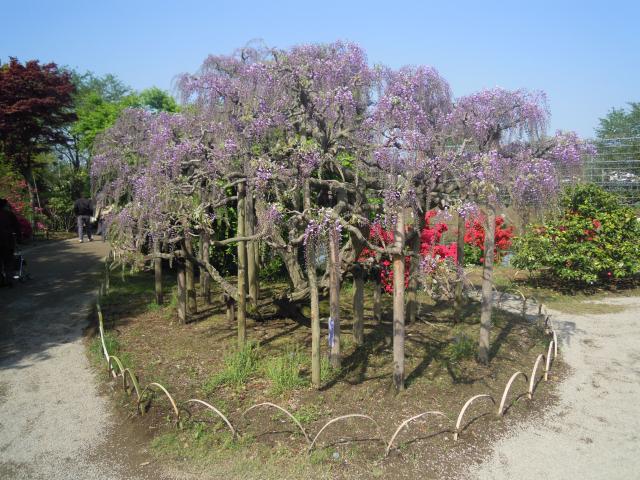 This park is very famous in the big wistaria tree. But this year the season of the big wistaria tree is a bit late than average year. Upper photo is a small wistaria tree.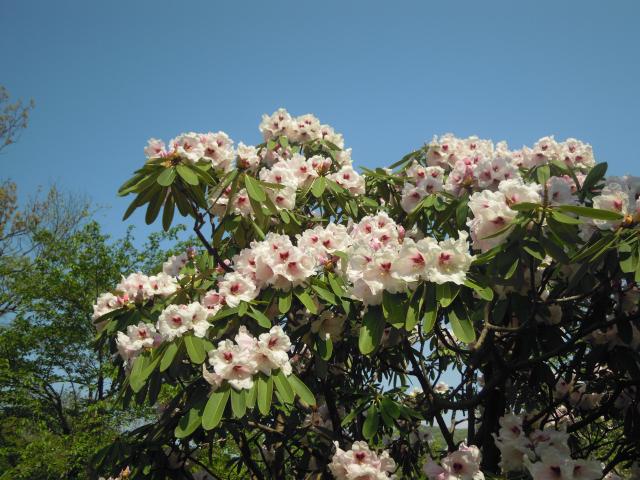 Many Japanese people loves shakunage flowers. This photo is a white color shakugage flower.
The rhododendron is a typical flower in May. We can enjoy red or purple rhododendron flowers in this park.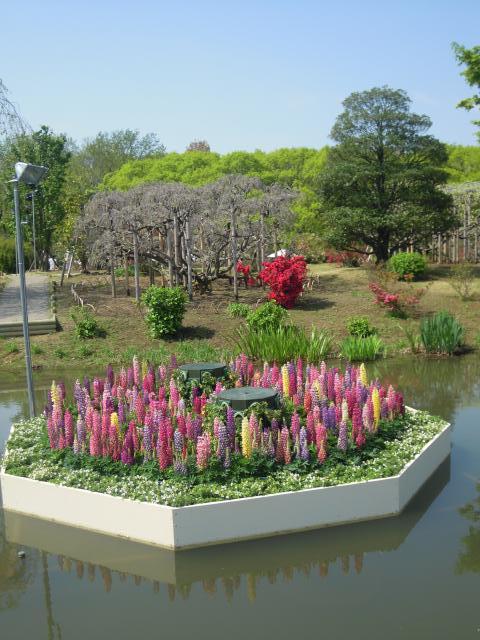 The Lupin flowers are very cute. This flower is often seen recently at the botanic garden in Japan. April 29th is the start day of Golden Week (Japanese long spring holidays), then many tourist visited this park.
---
2010.04.10
The cherry blossoms in Japan are very beautiful. Then most of Japanese people love this flower season. This weekend I enjoyed cherry blossoms in Hakone area.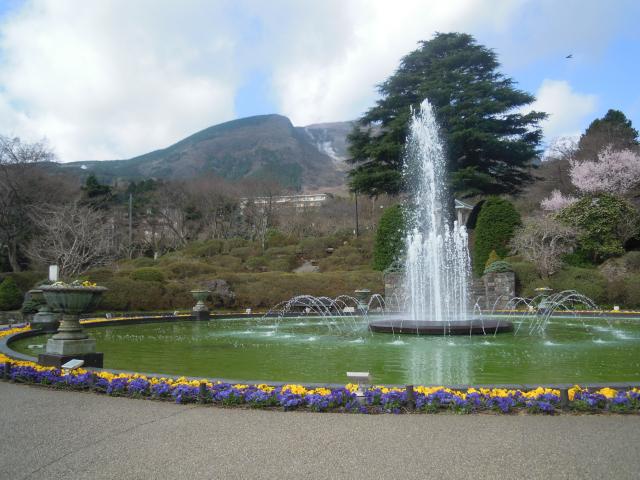 Upper photo is taken at the Goura park. The mountain behind the waterworks is Hakone Mountain.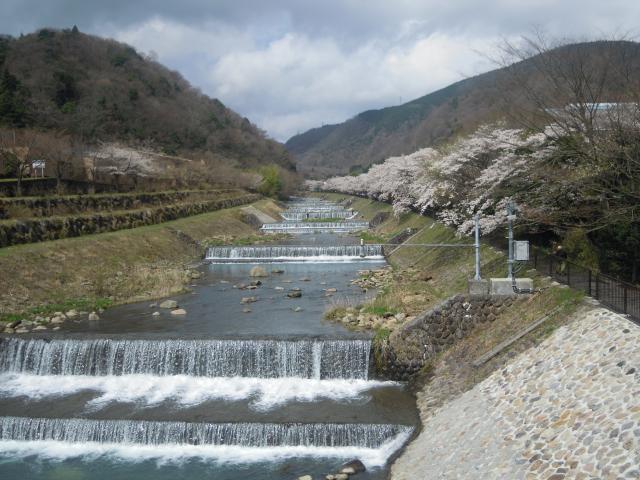 The source of the Haya-kawa river is Ashinoko lake, and it flows into Sagami bay.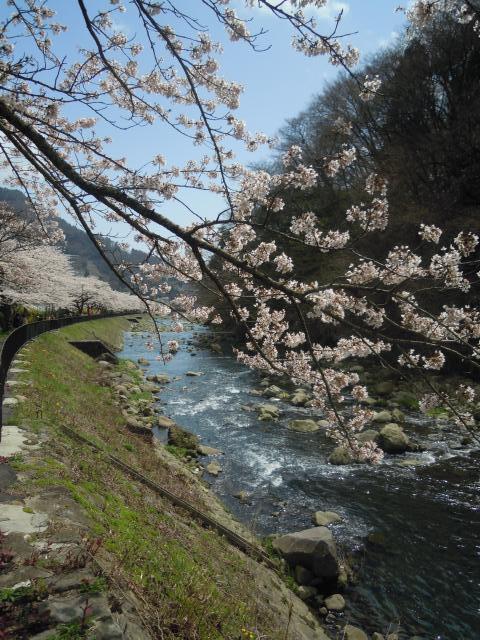 Miyagino area is very famous for beautiful cherry blossoms on the bank of Haya-kawa River.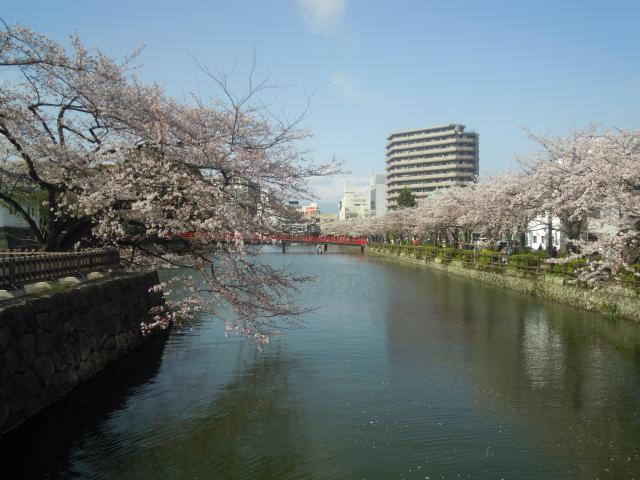 Odawara city is the entrance of Hakane area. Around the Odawara castle is a Ohana-mi (watch and enjoy cherry blossoms ) spot of people.
---
2010.04.02
April 2nd was a wonderful day for Hiratsuka. This morning we could see a big rainbow in the sky.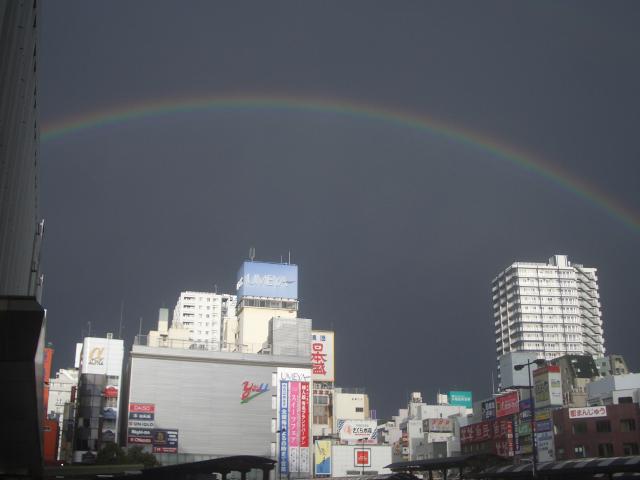 Upper photo is taken from Hiratsu JR station at 4/2 6:30 am.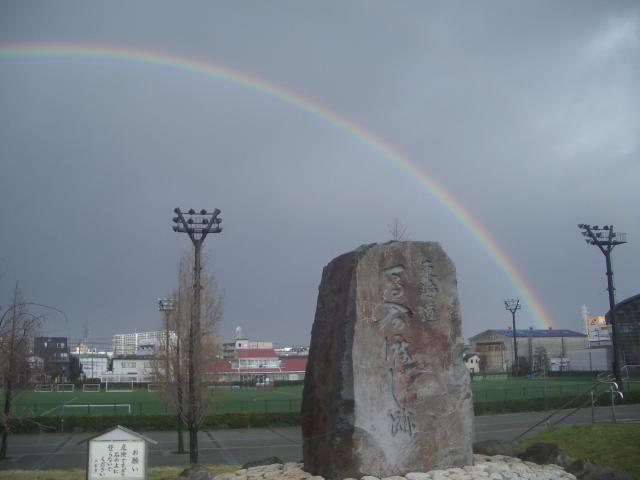 This stela is a monument of 'Banyu no watashi' on the bank of Sagami river.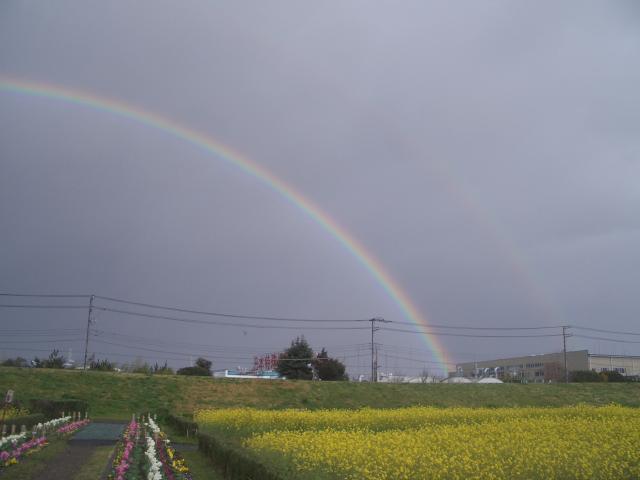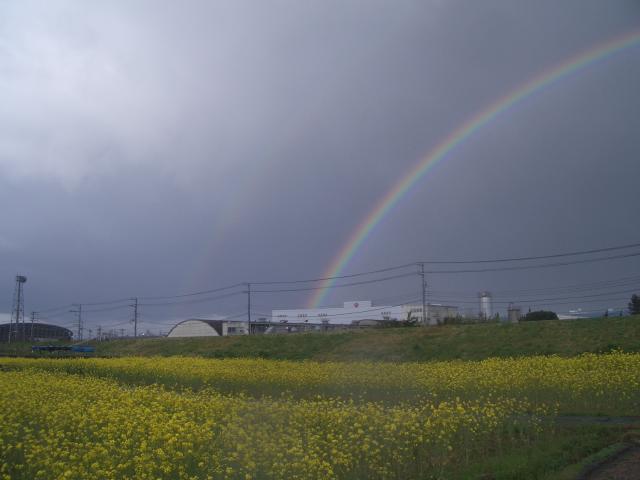 There's a flower garden of rape blossoms at the Banyu Fureai Park. We could enjoy beautiful rainbow and yellow flowers.
---
2010.03.27
Peach flower

Koga city of Ibaragi prefecture is north of Tokyo, about one hour train travel from Ueno station at Tokyo. Koga city is the south-west edge of Ibaragi prefecture, then the other side of the Tone river is Saitama Prefecture.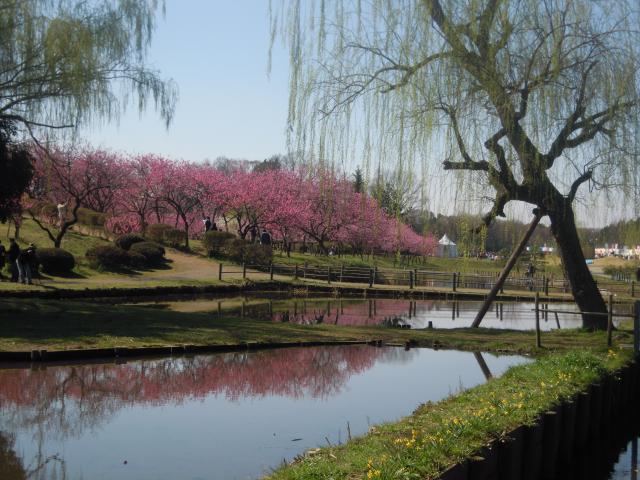 Koga sougou park is very famous for its large peach woods. Every end of March, Peach Festival is held. Then many people come to this park and enjoy to see peach flowers.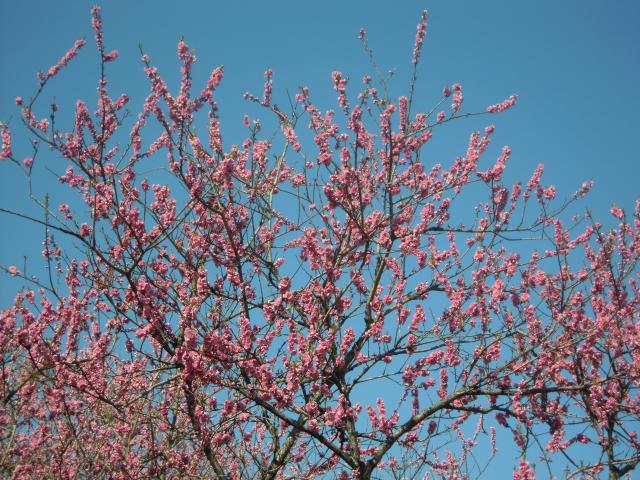 Pink petals shine in the blue sky.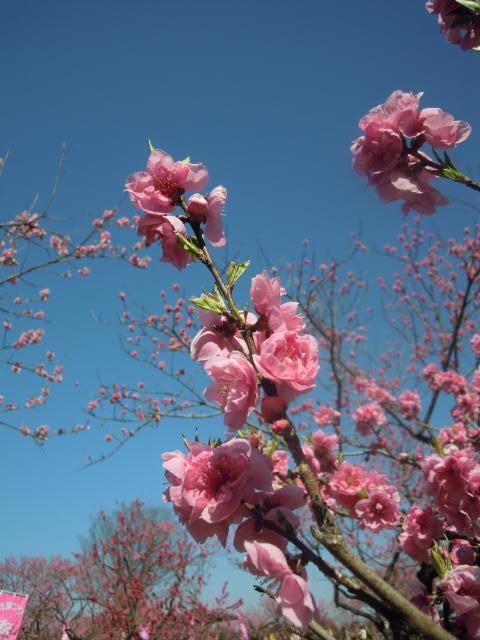 The woods of the peach is unexpectedly few though Japan is famous in cherry blossoms.
---
2010.01.20
Hideki Matsui is one of the most famous Japanese baseball players. He played 2003-2009 for the New York Yankees and this year he plays for the L.A. Angels of Anaheim. As you know, he won the World Series Most Valuable Player Award in the United States, 2009.

He was born in Ishikawa prefecture in Japan. I work for machine manufacturing Company. And this company was established in Ishikawa prefecture. Then our company is one of his sponsors. So he came to our factory January 20th.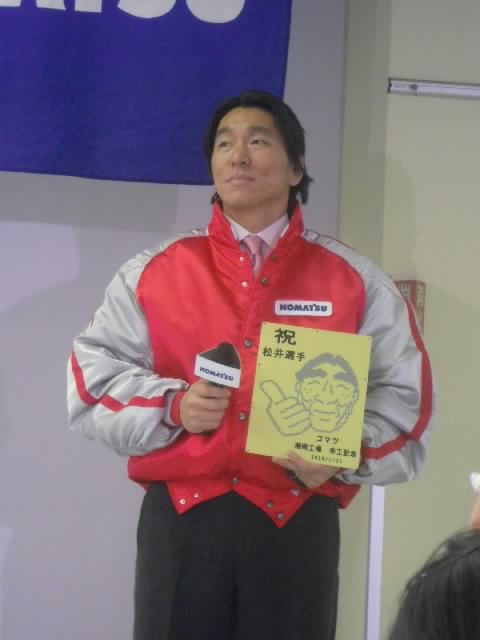 Every year he visited our factories all over Japan. I hear that he operated many construction machines. This year Matsui operated Hybrid excavators. This machine is obtaining the evaluation on an environmental side.

Anyway, I hope this MLB season is good for Matsui.
---
2010.01.01
Japanese TV system is analog broadcasting now. And it will be transffered to digital in July 2011. Tokyo Sky Tree is a TV tower for digital broadcasting. It is under construction at Sumida ward in Tokyo. Its height will be around 600m.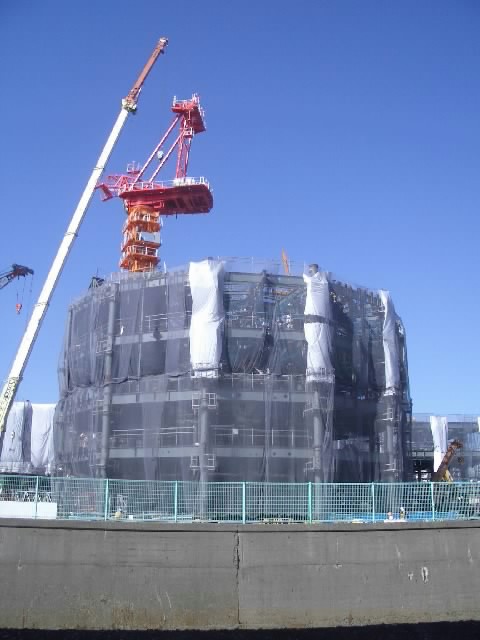 (2009/03)
(2009/09)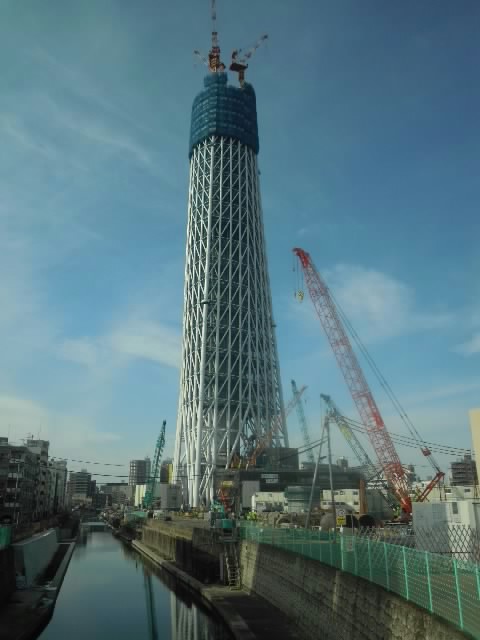 (2009/12/27)
After it's completed, I think Tokyo Sky Tree will be a landmark and good sight seeing spot.
---
My Profile.
I am a Japanese Engineer born in Tokyo. Now I'm living in Yokohama which is near city from Tokyo. I love mountains, classical music, personal computer, novels, movies, trip and so on. Let's enjoy my web site. Thank you.
---
My site opened in 1997, and I wrote only in Japanese since then. Now I have many foreign friends, co-worker. Then I decided to start English page today (02/24/2008).

[ Special thanks to Amanda (USA), Gustavo (Venezuela) ]